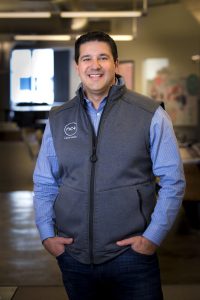 Rich Langdale is the Managing Partner of NCT Ventures, a Venture Capital firm focused on early stage technology companies disrupting major industries in underserved markets.
Rich is an enthusiastic supporter of entrepreneurship and "inclusive" economic development. He founded and developed the Center for Entrepreneurship at The Ohio State University, served on the Executive Board of The Columbus Chamber of Commerce where he chaired the Entrepreneurship Steering Committee, was on the Core Committee for the Columbus Partnership when designing Columbus 2020, supported creation of all the components of Columbus ecosystem that became Rev1, served on Nationwide Children's Hospital Research Board, and helped form Venture Ohio where he remains a Board member.
Prior to NCT Ventures, Rich founded Digital Storage, Inc. while attending The Ohio State University, and then went on to found or co-found ten more companies, and has acquired or invested in dozens more that have helped shape the entrepreneurial ecosystem of the region.